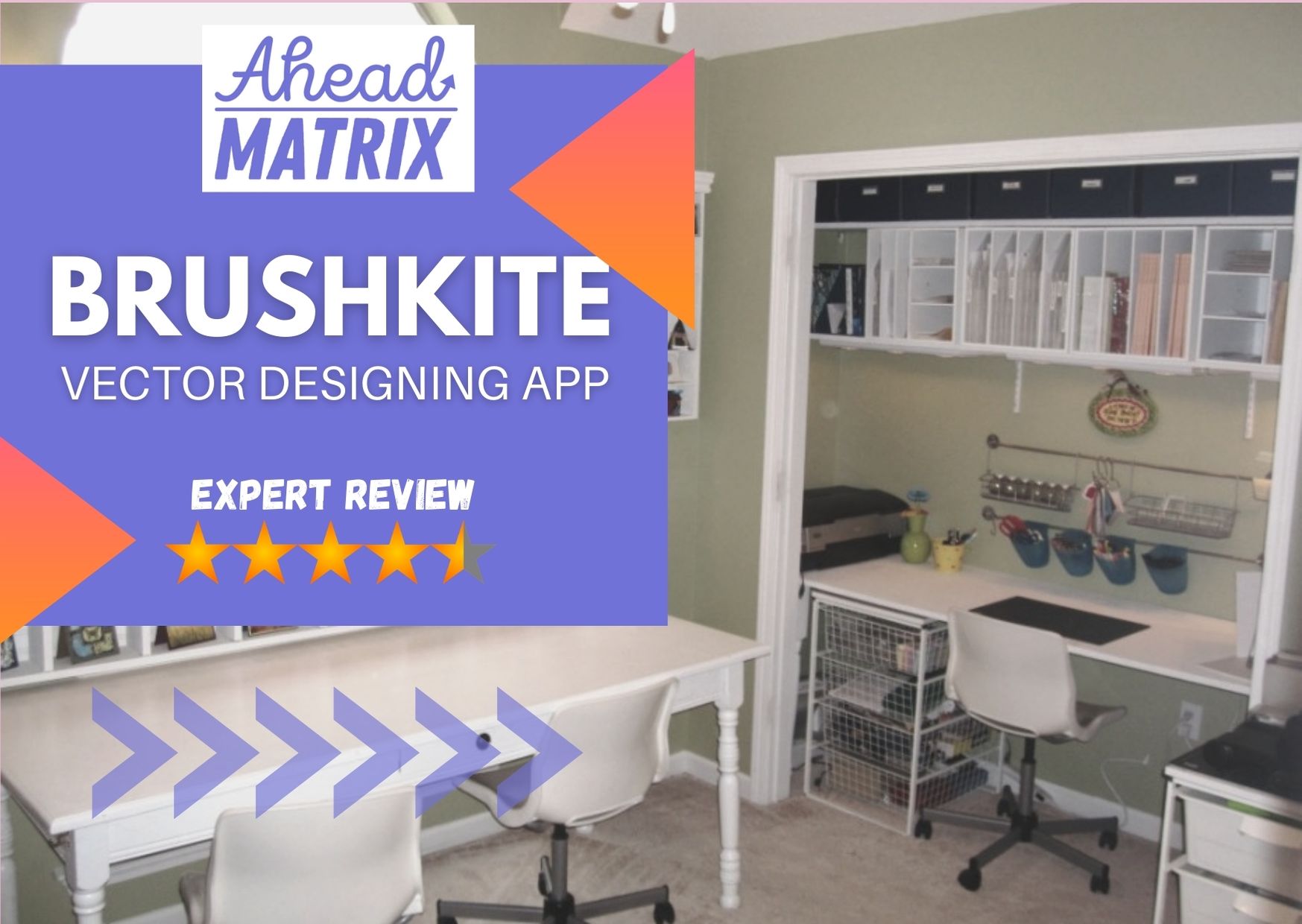 Vector Designing is such a pain sometimes especially with tools like the Cricut Design Space. Often crashes, super slow and buggy at times.
Heading to Pro tools like Illustrator, CorelDraw, or Inkscape, there is a huge learning curve and the output file is not cut-friendly. Often you have to weld the pieces and layer them properly for that perfect cut.
We were wondering if there would be a simple tool to design vectors for cutting machines like Cricut and Silhouette. Couldn't there be something like a Canva for the crafters?
And we found BrushKite, a vector designing tool built for crafters.
Super easy to use
The fastest way to design vector cut files
Exclusive 3D Mandala Designer tool
Perfectly cut ready files
Sell the output SVG files and make money
When our team came across BrushKite for the first time, we were WOWed with how you can just type in some text and design typography designs like this within seconds.
They call it Automated Templates. This feature alone can be a gateway to thousands of SVG files.
Next, we switched to the Premium Templates in BrushKite. We found the most popular design templates here. The first template was the knockout MOM template. You could literally find 100s of these designs on Etsy.
We tried to create our own knockout design and we were amazed with how fast you could design. We changed the text from MOM to BRUSHKITE, switched to a different font.
Tried designing a wedding knockout from a reference design as shown below.
Reference
Designed using BrushKite (2 color separate layers)
Perfectly layered knockout on Cricut Design Space
Moving to the next Premium Template that looked exciting was the monogram template.
We selected the template and typed in "Ahead Matrix" and boom, our letter monogram is ready!
How fast was that?
We played around a little bit to create new variations – 2 colored and silhouette.
One drawback we found is not being able to design monograms with multiple characters like "Ahead" as the monogram text and "Matrix" as the center text. But definitely amazed with how fast you can design without any learning.
We tried inserting and uploading graphics and created some beautiful monogram designs in no time.
Next, we jumped into the Block Templates. These are templates where you can only change the text and sometimes switch the graphics. We tried designing a Starbucks logo, and here is how it came out. They missed the stars at both corners in this template. We feel they need some improvements in this section and to add more templates.
Next section which literally blew our mind was the Mandalas. We never expected something like this in a designing tool. We were simply amazed with what we experienced.
Take a look at what we could design. A 3D layered mandala.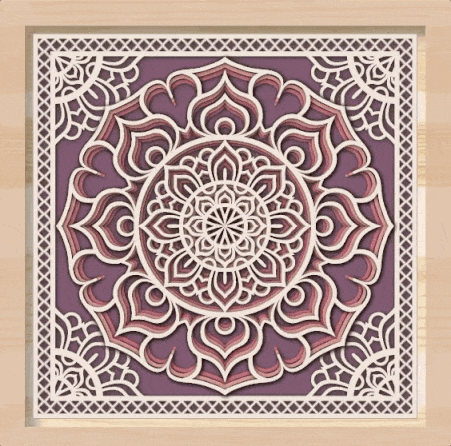 We tried testing the file output on Cricut Design Space and here it is.
Perfectly layered colored 3d layered mandala ready for cut. We have positioned the layers in an offset so that you can see them layered on top of each other.
WOW!
We found a "Switch Color" toggle button which switched our 3D mandala design into a 2D mandala. Isn't that amazing. We loved it!
Now, we tried to create a 3D mandala design by inserting an image. We had a lot of fun with it. Check it out.
After exploring all the power packed sections, it was time to explore the Vector Editor. We expected something unique in this section as well.
The Vector Editor has two panels. The left panel has some editable templates and the right panel has three sections – The Stage, Text and Graphics.
We found the stage section very unique, like a "never seen before" feature. The stage had some rotated symmetric options using which one can create some unique and amazing designs. We tried designing some as shown below.
We had lots of fun. This feature can be used to create text mandalas, wreaths and much more.
Time to explore some more features. We tried the text effects. There are few glitches in some of them but we liked the curve text and the vertical text the most.
We noticed that any object that is filled with the white color gets knocked out in the output file. That's pretty cool and makes it super easy to design knockout text and graphics. Take a look.
Design in Vector Editor
Layered output on Cricut Design Space
Next, we tried uploading our own fonts. We found something interesting. They have a Character Map button which opens all the unicode characters of the selected font. You can save hours without having to use any third party tool for copying letters here as shown below.
Used the BrushKite graphics and shapes to create a design as shown below.
We think the Vector Editor has some simple and unique features that can be used to get the perfect cuttable output SVG for all the cutting machines.
The best part of the vector editor is the upload graphics conversion, which converts any copied image to a silhouette vector graphics and adds it to the upload gallery.
Ahead Matrix Verdict
BrushKite has been in the market for 1.5 years only and they are looking really really impressive with what they have built so far. With cut ready output which can be sold on various marketplaces like Etsy and DesignBundles, once can easily make money selling digital files.
With half yearly plans at $45 and yearly plans at $60 we would definitely recommend to give it a try.

They have some pretty good reviews on the Facebook page – https://www.facebook.com/brushkite
And, they also have a Facebook Group with around 1500 members – https://www.facebook.com/groups/brushkite . They continuously keep developing and adding new features and graphics almost every week.
BrushKite also has an affiliate program where one can earn 25% commission on each sale made via referrals.
Our Rating – 4.5/5